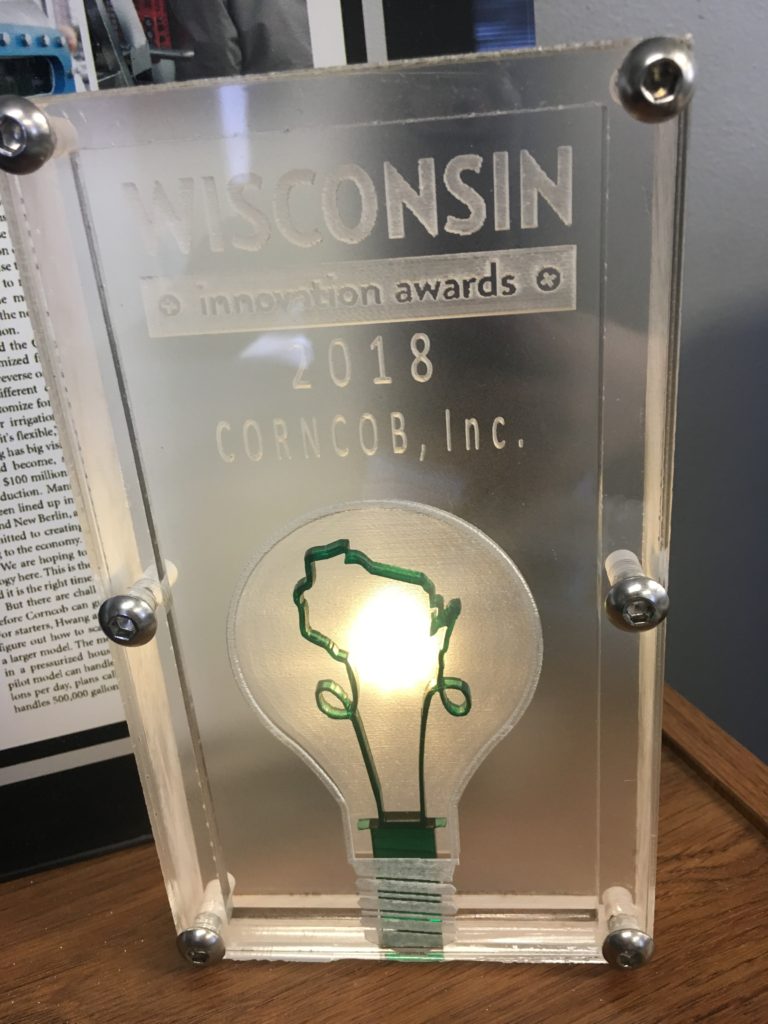 We are extremely honored and excited to announce that we have received a Wisconsin Innovation Award in the Agriculture category! The announcement was made on October 3rd, 2018 at the awards ceremony in Madison, WI.
On July 12th, 2018, CORNCOB, Inc. was announced as one of 33 companies selected as finalists for the Wisconsin Innovation Awards. 357 companies spanning all parts of Wisconsin, ranging from large, medium, and small companies, startups, established businesses and representing nearly every industry, were nominated for the award. A panel of 21 statewide industry experts judged and selected the finalists based off of the companies' application forms and websites.
Many associated with the Water Council have also received this award in past years, including the BREW Accelerator Program and Microbe Detectives (whose CEO, John Tillotson, is a coach of the BREW).
We would like to thank our nominator, Dr. William Dougan, business professor at University of Wisconsin- Whitewater, member of the Board of Directors for the Wisconsin Innovation Awards, and BREW IV coach.