The first commercial installation of the CORNCOB II is well underway at a landfill in Monroe County, WI where they currently haul their leachate to wastewater treatment plants. Now with the CORNCOB system, they will be relieved of significant costs and fees from trucking and lifting burdens from the wastewater treatment plant. Considering its small footprint and ability to process leachate, the CORNCOB system was a clear choice.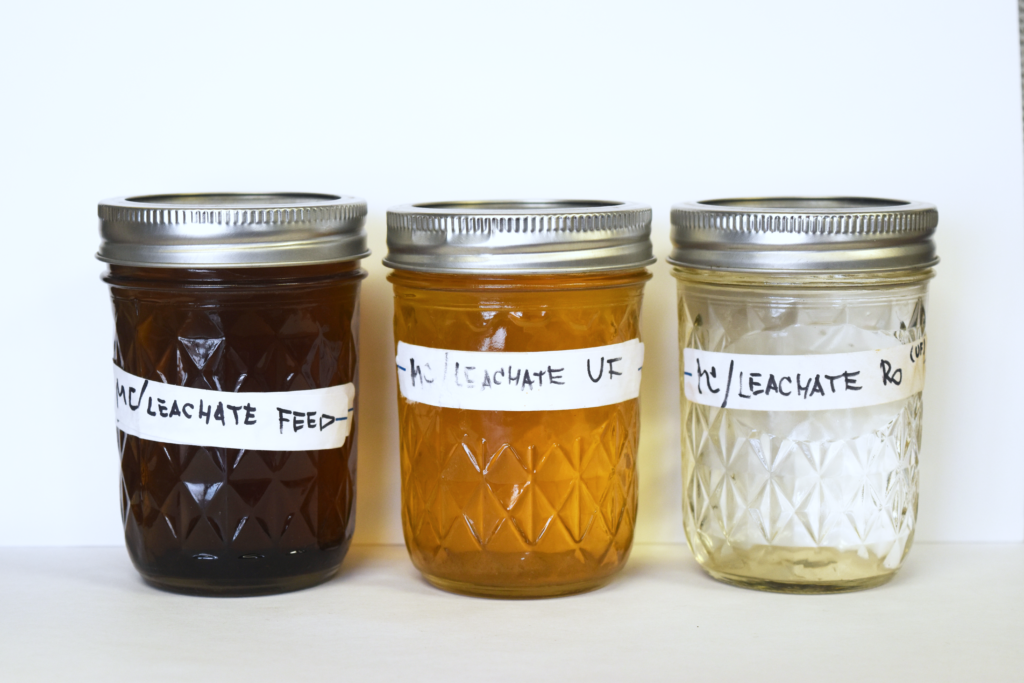 To ensure that the CORNCOB II would make a viable, long-term, sustainable, and economic solution, we tested the landfill's leachate in our shop in Waukesha. For the test to be considered a success, the CORNCOB system would have to create dischargeable water by separating it from heavy metals along with other chemicals and minimize the retained concentrate.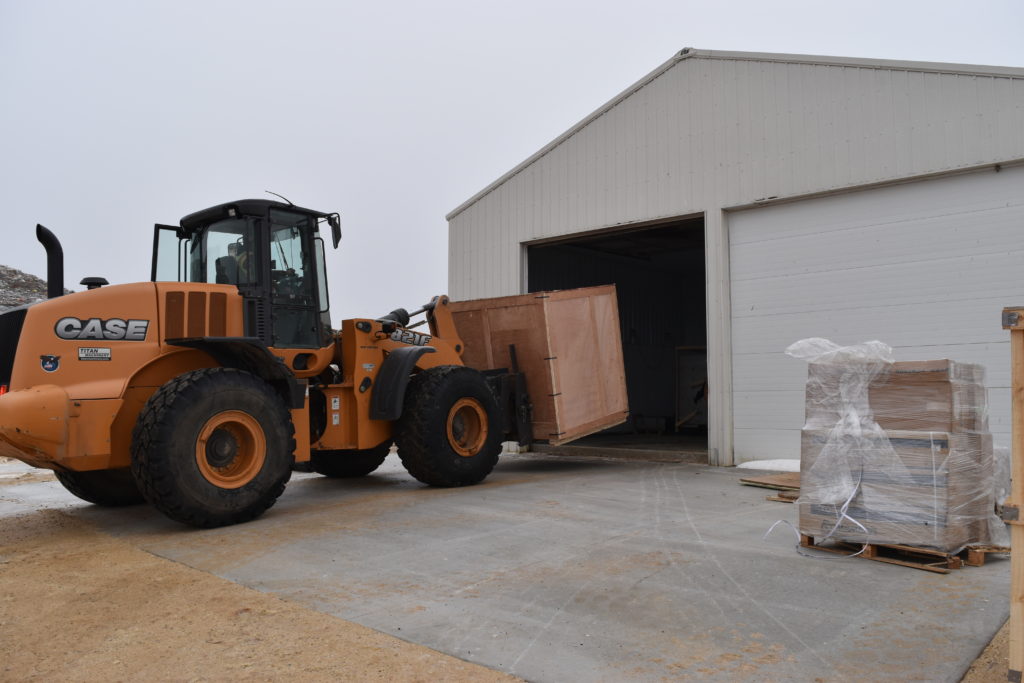 The first stage CORNCOB II Disc Membrane system performed well, yielding a decrease in BOD from 170 to 70 mg/L and Total Suspended Solids (TSS) from 17 to 2.4 mg/L. The second stage CORNCOB N RO system further met the final target reductions in 1,4-Dioxane at less than 0.91 ug/L. It is expected that the volume trucked out of the landfill will decrease by approximately 76%.
As of February 18, 2019, the project is moving forward into its installation phase, and an existing 38' x 40' building has been refurbished to house the CORNCOB system. The components are delivered and are in the process of being moved and installed in the building.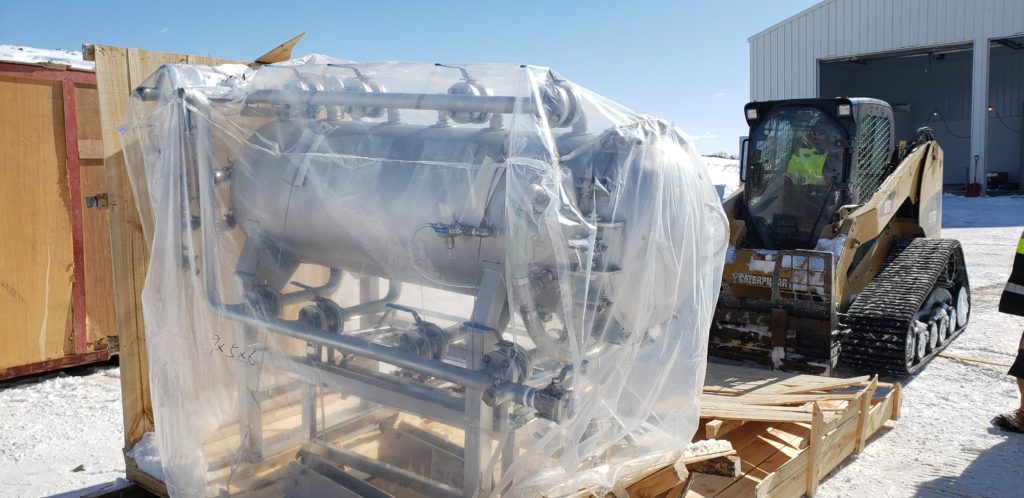 Be sure to follow us on Facebook, Twitter, and LinkedIn and keep checking the blog! We will be posting updates as the project advances towards start-up. The team at CORNCOB is very excited about this project and we would love for you to join us during this exciting time!