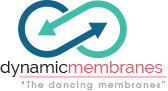 DYNAMIC MEMBRANES
CORNCOB's proprietary 'Dynamic Membranes (DMs),' can be regarded as the filtration system's workhorse. The DM discs, circular in shape, are continually moving, rotating at elevated rpm levels within the feed liquid-achieving high solids separation and peak operating efficiency.
The DMs are unique not only by shape, but in their distinct stack configuration. The membrane assembly design generates an open feed-flow channel across the entire membrane surface. This free-flowing, unimpeded, feed passage enables large solids particles to pass without passage plugging, and in most applications, little to no pre-screening or pretreatment is required.
Further, multiple shafts with overlapping discs turn the membranes at accelerated rotational speeds, generating amplified velocity between the membrane surfaces and feed stream. This powerful shearing force (dynamic high cross-flow velocity) at the membrane surface inhibits deposition of particles to accumulate - prohibiting membrane surface plugging.
Dynamic Disc Membrane Assembly - joins all membrane parts and components into a single, framed, assemblage.
The membrane assembly encompasses a pair of support shafts, commonly known as membrane stack. Each stack contains a sequence of Dynamic Membranes discs, hubs, gaskets, and permeate tube.
The high cross flow velocity across the membrane surface is attained by overlapping discs from one shaft into the space between discs on the adjacent shaft.
Membrane surfaces rotate in opposite directions in the overlap zone causing a very high relative velocity over 100% of the disc surface during each rotation.
'DMs' are corrosion resistant, and generally of a non-porous plastic, ceramic, metal, biologically based (e.g., bio-tissue) material - delivering high mechanical strength and durability. The commercial grade polymer membrane has high porosity and permeability and can withstand a wide-range of pH. Maximum operating temperature depends on pH, however, generally ranges from 45˚C to 95˚C. The trans membrane pressure gradient [TMP] falls in the range of 50-150 psi.
'DM' discs are 4mm thick, and vary in radial size, from 12" up to 3'. The membrane discs' diameters are dependent upon application, GPD flow rate, and the filtration system's module size.
Find the right model for specific GPD and footprint size.

'DMs' are available in all common filtration pore sizes; including, MF, UF, NF, and RO.
RO (Reverse Osmosis) - Avg. pore size is under 0.0001 microns
NF (Nano Filtration) - Avg. pore size from 0.0001-0.001 microns
UF (Ultra-Filtration) - Avg. pore size from 0.001 – 0.01 microns
MF (Micro Filtration) - Avg. pore size from 0.01 – 1.0 microns

OPERATIONAL EFFICIENCY
— Optimal high-velocity cross flow at membrane surface
— Maintains consistent maximum membrane flux
— Eradicates plugging and reduces scaling and fouling of the membrane
— System operates continuously at relatively high solids loads
— Eliminates downtime required for backwashing and flushing
— Reduces or excludes pretreatment filtering stage of feed water
— Eliminates coagulants, flocculants, and disinfectants
COSTS SAVINGS OPPORTUNITY
— Diminish membrane degradation - longer membrane life
— Reduce energy & water consumption
— Increased operation efficiency and reduce system downtime
— Cut chemical and pre-treatment purchases
— Minimized management required - self-cleaning membranes and minimal maintenance needed
— Diminish pumping and pressurization costs
— Decrease discharge cost due to reduction or elimination of backflush and chemical strength effluent
GLOBAL SUSTAINABILITY / WATER STEWARDSHIP
— Increased energy efficiency - reduce demand and consumption
— Reduce water footprint - shrink use and discharge
— Eliminate water treatment chemicals
— Reduce membranes in land fills
DYNAMIC MEMBRANES
BENEFITS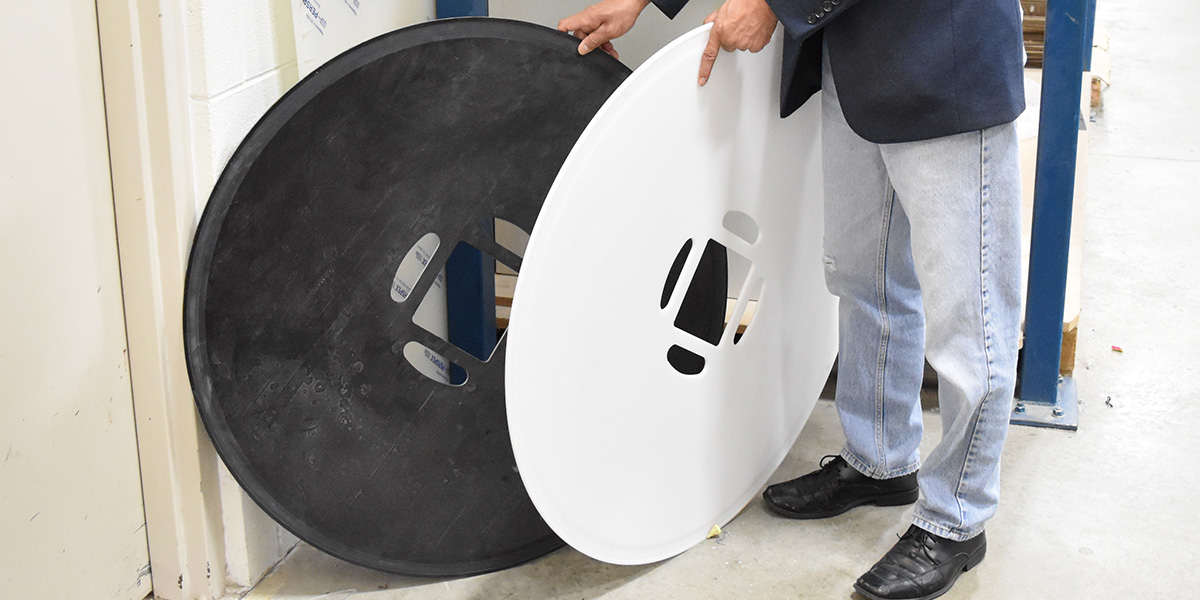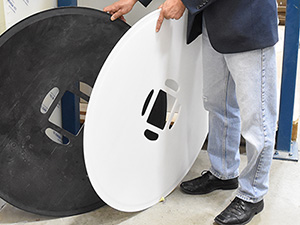 Dynamic Membranes come in a wide range of radial sizes, and common membrane pore classifications; including, UF, NF, MF, and RO. Dynamic Membrane discs are available in numerous radial size, from 4" or less up to 6 feet or greater. The membrane discs' diameters are dependent upon; application, GPD flow rate, and the filtration systems module size.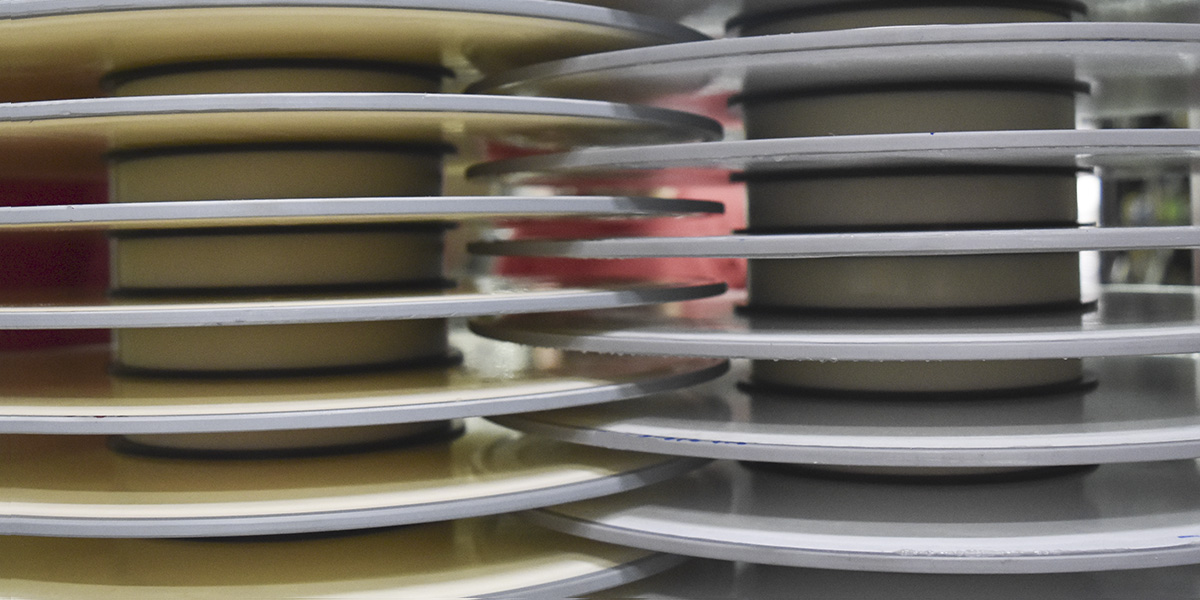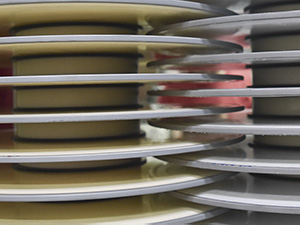 The unique shaft assembly design overlaps discs from one shaft into the space between discs on the adjacent shaft — Creating high relative velocity over the disc surface.
DYNAMIC MEMBRANES
GALLERY
"Corncob's technology can revolutionize global drinking water creation, which could have an enormous impact on areas struggling to find sufficient clean water sources. The company's ongoing progress, both through the BREW and on its own, demonstrates its potential to expand beyond Milwaukee and deliver solutions to a world in need."
Karen Frost, Vice President of Business Development at The Water Council.