imagine

What Can The Perfect

Membrane Filter Do?
50% decreased energy usage
Reduced pre-treatment & chemicals
Handles higher feed solids concentrations
WELCOME TO THE NEW MOVEMENT IN MEMBRANE FILTRATION
Corncob, Inc.'s advanced membrane filtration system, CORNCOB II (CCII), is earmarked to revolutionize the water industry and industrial sector, changing how water is filtered, cleaned and processed for years to come.
Since their inception, conventional membrane technology has employed pressure to drive water through the membrane, and cross flow filtration to limit surface plugging. Narrow flow channels enhance the membrane surface density.
The Corncob system has turned the table on conventional configurations. Very high cross flow scrubbing velocity is obtained with disc rotation at over 50% reduction in energy. High surface density is still achieved with much larger flow spacing, allowing larger feed solids and higher concentrations with zero plugging.
JOIN THE WATER RECLAMATION MOVEMENT
Supplying Matchless Solutions Across the Board
From Increasing Capacities to Reducing Operational Costs, Corncob II is the Clear Choice.
Pollution Abatement
Product Recovery
Water Reuse / Reclamation
System Expansions / Retrofits
Emergency Standby Capacity
Regulatory Compliance
Relief for Scarce Water Sources
Reduced Daily Operating Expenses
CORNCOB II INNOVATION
DYNAMIC MEMBRANES
Flat sheet membranes are attached and sealed to a thin, circular plastic disc with underlying plastic mesh permeate carrier. Membranes are applied to each side of the disc.
Discs are arrayed along a supporting shaft with spacing sized to allow for solids access and adjacent disc overlaps into the gaps. Adjacent shafts with discs are rotated to achieve high cross flow velocities between overlapping discs.
Micro, Ultra, Nano and RO Pore Sizes
Discs vary in size from 1 foot to 3 feet in diameter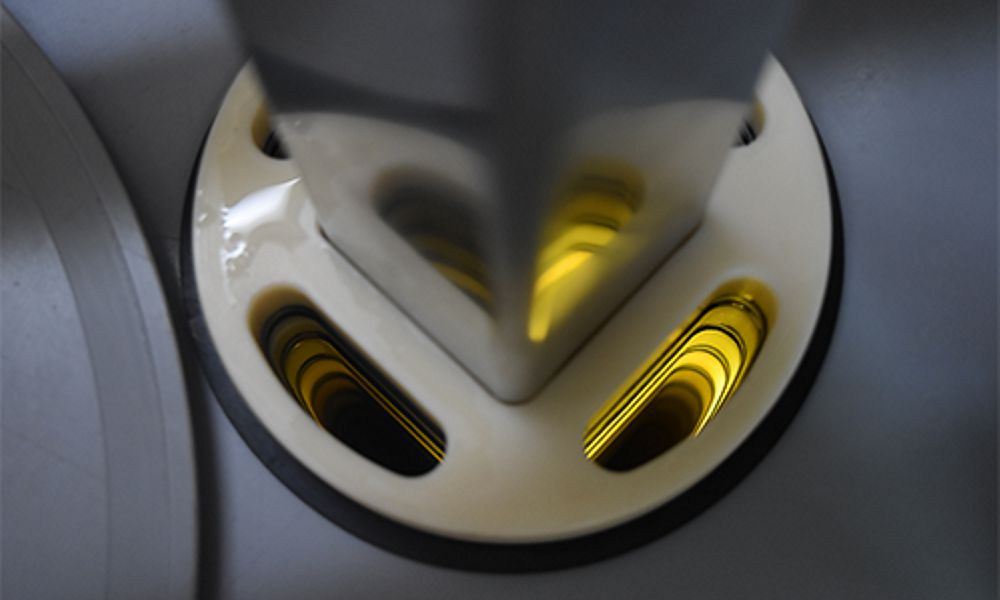 SERVICE MODULE
Pre-fabricated skid mounted process module is engineered for end user simplicity. All feed, discharge, electrical connections are brought to a convenient location for easy commissioning.
Fully Automatic Plug & Play
Simple permeate testing during operation
Built-in Human Machine Interface (HMI)
System Control from Touch Screen Control Panel or Wireless Tablet
Skids can be easily scaled to support large applications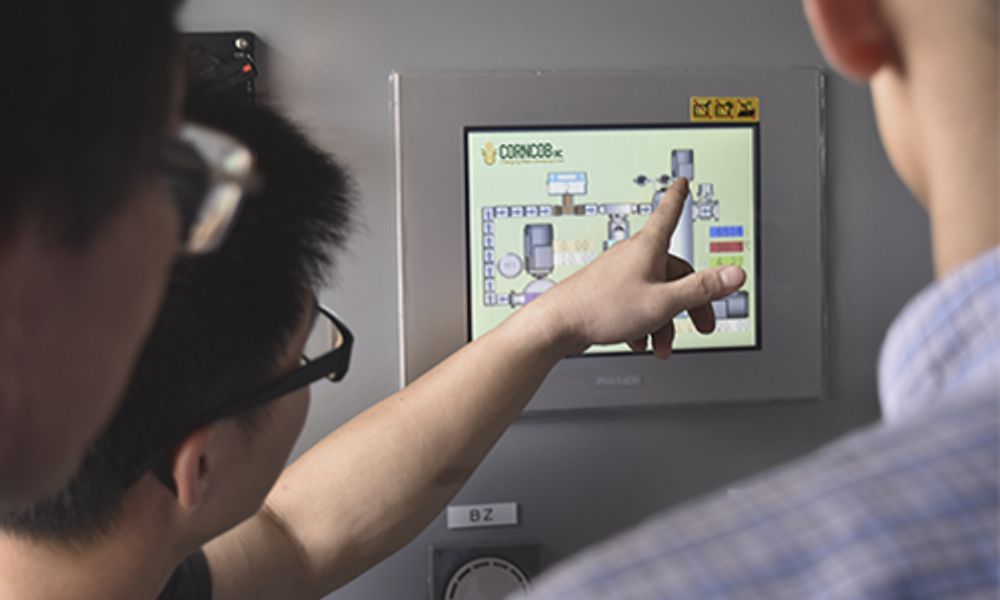 PRESSURE HOUSING
Fully enclosed, single unit that encases membrane cartridge. Feed water enters the housing through one of the multiple inlet nozzles, passing through the rotating membranes creating high transmembrane pressure. Permeate is released through one of multiple outlet nozzles.
Pressure Range from 10 - 600psi
Multiple feed inlets give operator full control over flow patterns
Wide variation of pre-fabricated sizes
Multiple built-in safe-guards for over pressurization
Fully Enclosed, Single Unit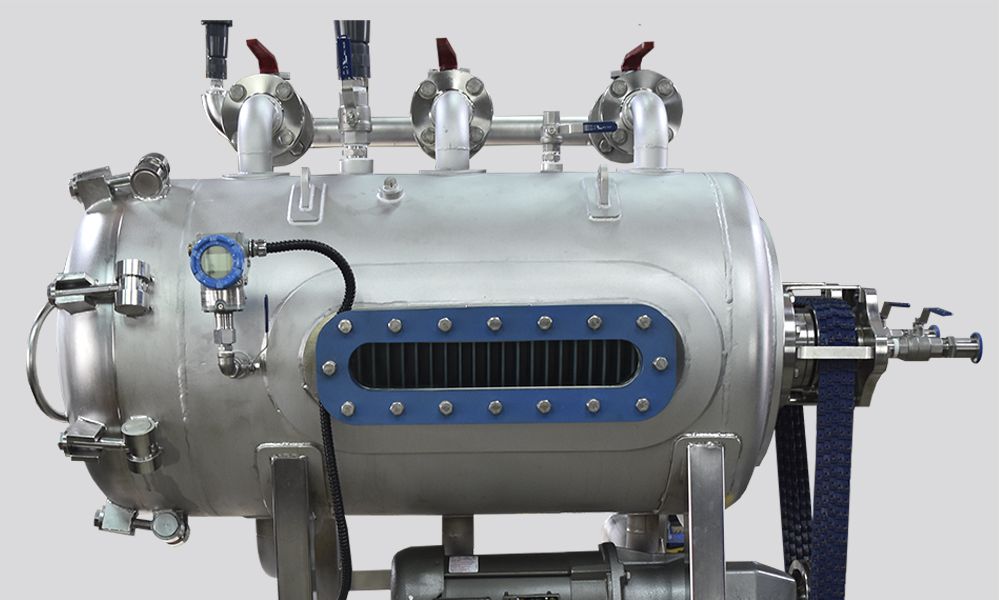 APPLICATIONS
Potential applications include:
Landfill Leachate
Municipal Sewage
Frack Flowback
Fiber Processing
Industrial Laundry
Slaughterhouses
Breweries, Wineries
Campgrounds
Dairy Processing, Cow Manure
Shrimp Farms
Bean Processors, Raisin Processors